Show Your Impact!
27 February 2022
We know how hard non-profits and charities work to raise funds. Keeping your supporters engaged is a never-ending battle, especially when your time is so important to the causes and communities you support.
We hope that in joining One Lottery you have found a stress-free way to keep cash flowing for the vital work you do.
The good news is, that for most causes, your lottery could be performing even better with a few tweaks.
We know that supporters cancelling can have a huge impact on your numbers, so we've taken the time to speak to some of those supporters - and we've found out the top reasons supporters drop their tickets.
Whilst one of the most common reasons is financial, as you'd expect, you may be surprised to hear that lots of supporters (a whopping 53%!) tell us that one of the reasons they cancelled their tickets is simply because they don't know enough about what their chosen cause is doing with the funds they raise, and they feel a little "out of the loop". We know, you have so much to do already, it may feel a little daunting to be giving constant updates – but you do have a simple solution!
Your One Lottery dashboard gives you the perfect place to tell your supporters – both new and existing – a little bit about YOU. What your aspirations are, what you're working towards, what you've spent your lottery funds on so far, and what your next goal is. This can really make your supporters feel more involved in your work – they can see the impact that their support is having on your cause - and don't forget, they're supporting you because they believe in your cause as much as you do!
To update this information, simply log in to your One Lottery dashboard, and select the "Update Cause" tab:
If you want to take this a step further, your dashboard also contains lots more information that can make communicating with supporters much simpler than you'd expect! You'll be able to see easily how much you've raised, in how long, as well as information about previous winners. There's even a "Marketing Help" tab, with lots of great tips on how to recruit and engage with supporters, and a "Leaflets" tab with downloadable and printable assets (all personalised with your charity logo) that can be posted to social media, or emailed out to supporters (that's right, there's even a contact list of all those supporters who have given their consent to receive emails!)
The One Lottery team are committed to helping your cause raise as much as you can without the hard slog you're used to, so if you still have questions after you've checked out the useful insights and awesome resources we've put together for you in your dashboard, we're always on the other end of the phone to offer any support, advice or guidance in getting the most out of your account.
Our causes are on track to raise £372,216.00 this year
14,316 tickets of our 29,279 ticket goal
More top stories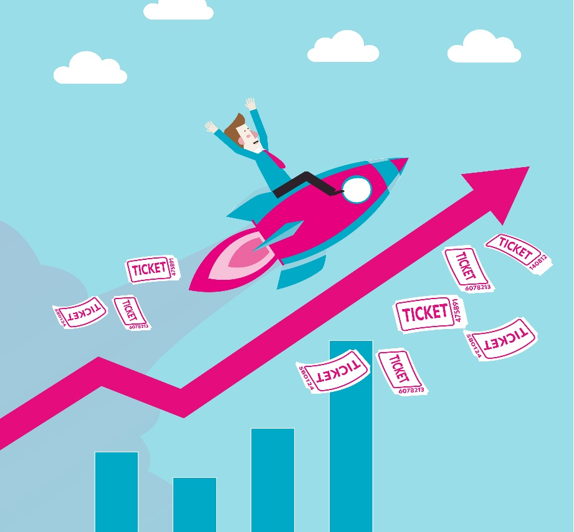 Launch Your Lottery And Get A Free Amazon Voucher!
Summer is here, and there's never been a better time to launch your cause's very own lottery! One Lottery helps causes raise unlimited funds week-in, week-out, without the need for events, printed tic...
24 April 2022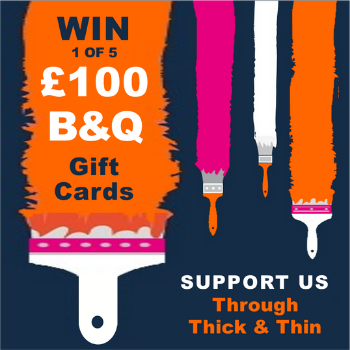 Win one of FIVE B&Q Gift Cards!
Summer is fast approaching, and if your home or garden could use a little TLC to prepare for BBQ season, we've got the perfect thing for you.... On Saturday 25th June, not one but FIVE lucky support...
23 April 2022
Back to full list
Our causes are on track to raise £372,216.00 this year
14,316 tickets of our 29,279 ticket goal